Hey guys, after using a Galaxy Note 2 for 6 whole years, I've just replaced the old dinosaur with a Note 8, and I've got mixed feelings about it. The specs are nice; internet browsing is fast, games run smoothly, and the camera looks good (see the photos below). But a lot of the hardware design decisions are really questionable! The main speaker is at the bottom of the phone, so when I'm playing games, it's always covered by either my hand or my stomach. This wasn't a problem with the Note 2, since the speaker was on the back of the phone. This seems like a major oversight to me!
I also feel scammed by the advertised 6.3 inch screen size. The Note 2 screen is 5.5 inches, so I'd figure it would be an upgrade, but it's not! The Note 8 screen is just longer! Videos and games aren't even designed for such a long screen! And some of the screen space is wasted on reflective curved edges. So if anything, the screen looks smaller than on my old phone! Questionable design indeed.
Annoying hardware aside, it's nice to have a phone that doesn't crash when I try to open basic apps like Google maps. I'm still happy I got a "flagship" phone, as it's partly for market research. Speaking of which, I'm trying to play a lot of little indie games on it – the kind of stuff you'd see on Kongregate a few years ago. Looks like a lot of browser game devs have moved to mobile, and I've got some catching up to do. It's a shame that the mobile market is poorly curated and saturated with garbage, so finding those gems will be tricky. Feel free to recommend some wholesome, non-exploitative games. So far I'm enjoying Super Dangerous Dungeons, Monument Valley, and Cat Bird. I was sceptical of on-screen keyboards, but they work okay if there's only 3 buttons.
Also I'm really liking the EBF5 Foe Competition entries so far. I thought maybe the rules were too specific this time, but it looks like most people understand what I'm looking for.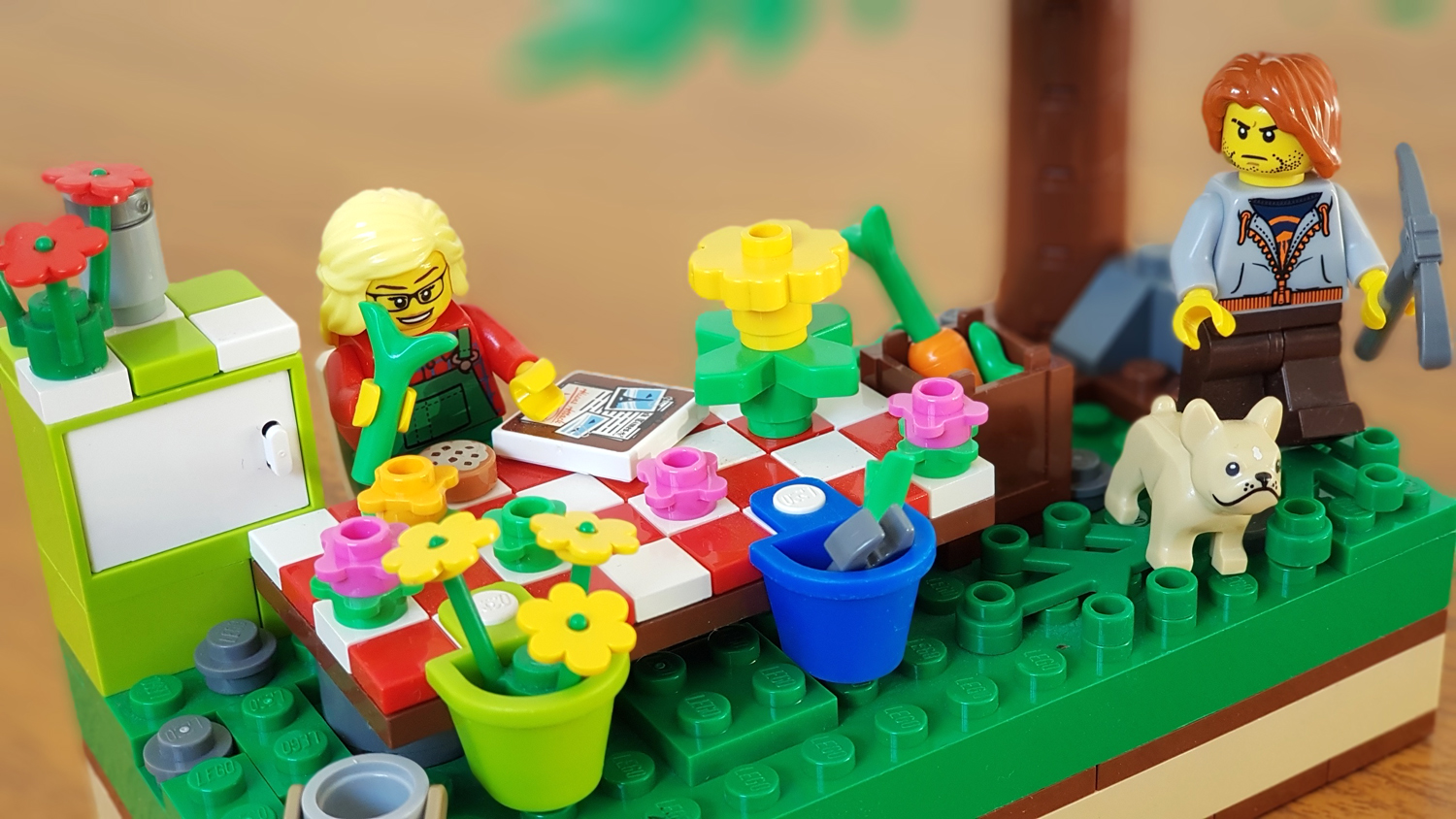 Above is me and Ronja doing a bit of gardening. We don't actually have a dog, but I do indeed use a pickaxe to till the earth. Below is us crunching before the launch of EBF5. We forgot to change out of our outdoor clothes, apparently.