Well obviously I had to make another forest town. At least you won't start in it this time.
The statues are of NG Tyler's Sentry Knight characters. It's a nice way of getting cameos in there in different art styles, so I'll probably do more of popular flash game characters. If you want to solve the puzzle, the statues all start around the little bush which gets chopped down.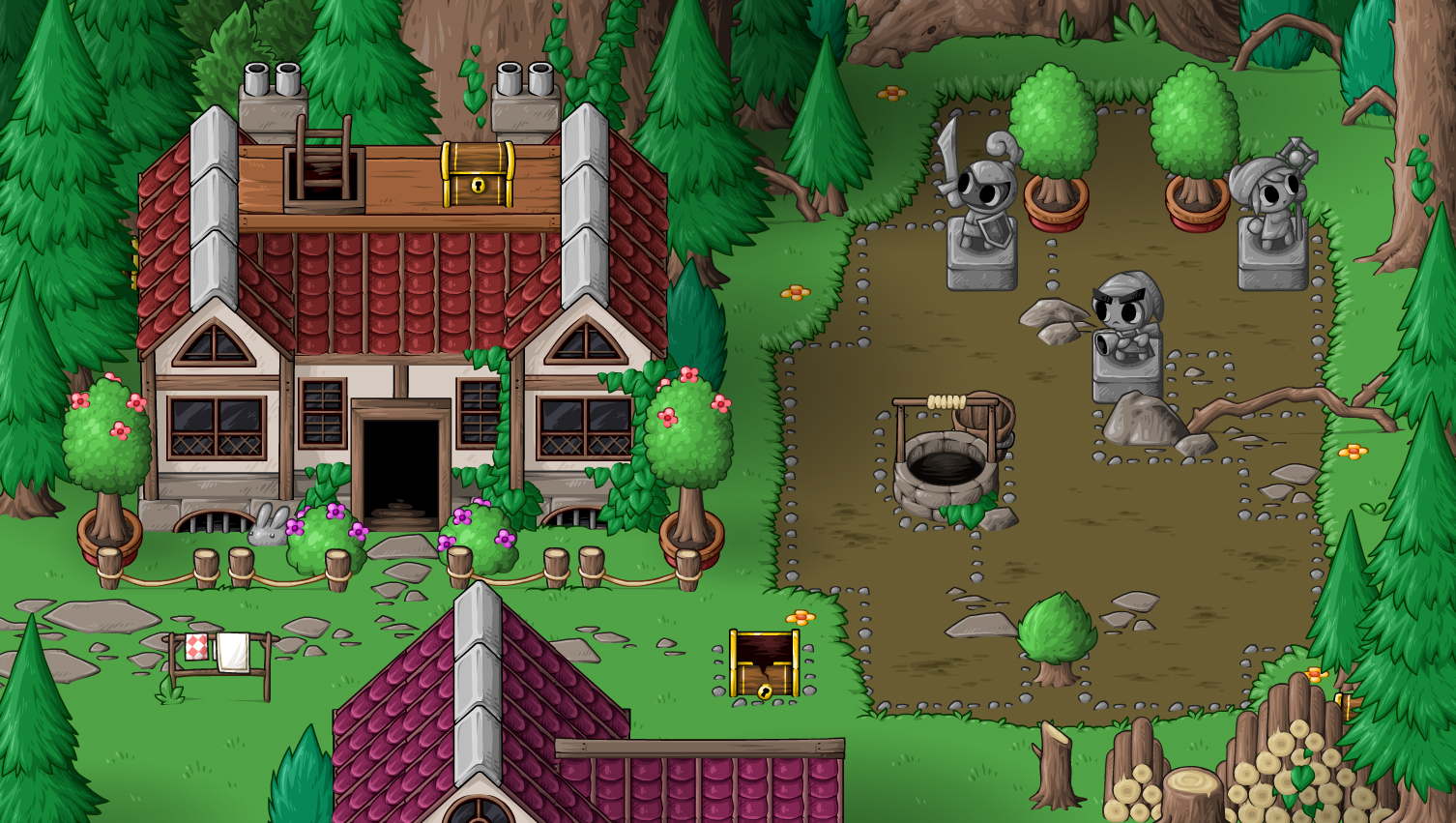 Also, here's a good example of how I'm improving my art assets. Balanced colors, better shading, and lots of modularity.