Hey guys, I'm entering all of the equipment data, so I thought I'd share a bit of the process. Here's a list of all of Natalie's weapons; as you can see it's over 600 lines of code!

Let's open one of those equipment sections up, here's one of Lance's guns. It's quite verbose but I think it's reasonably readable this way. Inputting all of this data is exhausting.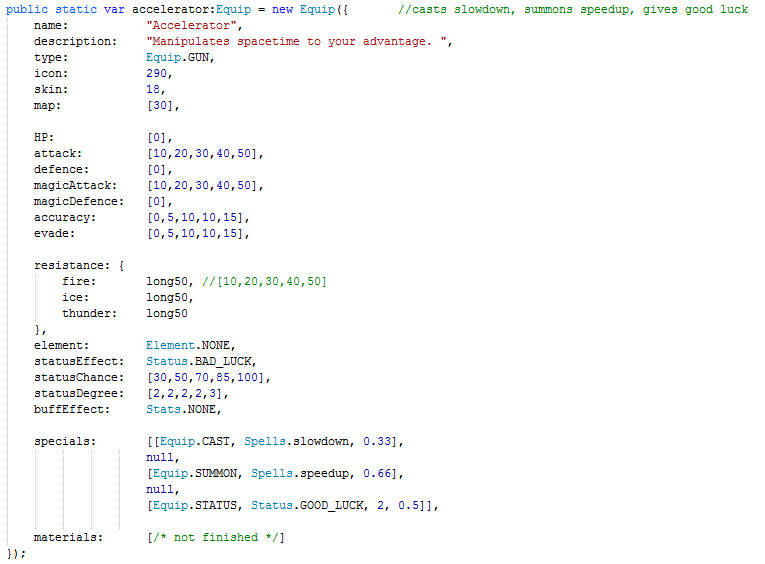 I think I'm coming up with more interesting effects for equips now, and even if they're not balanced, they will hopefully be fun to try out just for the different effects. Also I'm back to the EBF3 style of upgrades: you don't know what specials equipment will have until you upgrade it, so it's a secret again!
The equipment that's returning from previous games isn't being changed much stat-wise, but many of them will have slightly different specials this time.