Hey guys, I just got back from a 4-day road trip around Scotland. Two of Ronja's friends came over from Finland, and the four of us took off in my heavily-packed car.
We first visited the Isle of Skye where we stayed for two nights in a self-catering cottage in the middle of nowhere. It was a long day of driving to get there, and we spent a lot of it driving through hilly countryside at night, which was scary. My car is not amazing so it struggles a bit on hills when it's full. And the countryside has all sorts of traps like sheep standing next to the road and cattle grids. So it was an interesting drive.
On the way to Skye we stopped at Luss, Glen Coe (pictured) and Eilean Donan Castle briefly. There was no shortage of cool stops.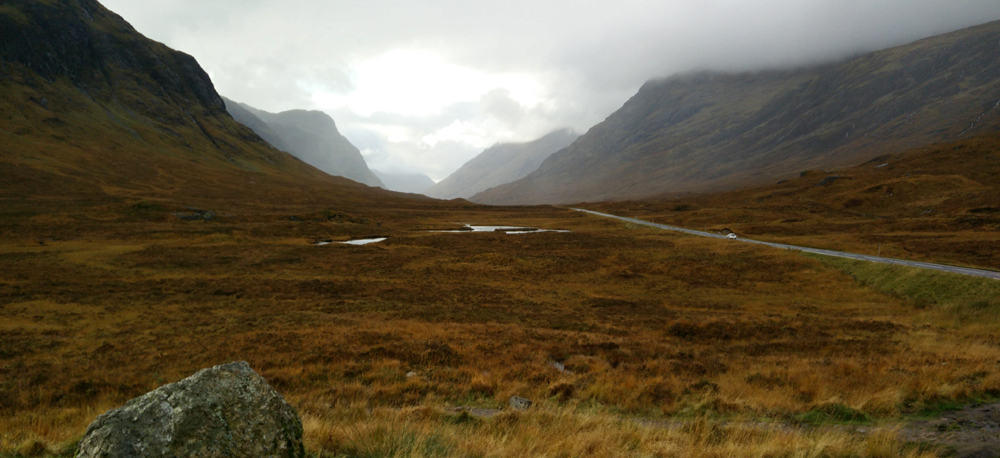 On Skye we hiked up The Storr hill to see the huge spiky rock formations on it (pictured). It's quite a  steep hike but it's not too long or challenging. It takes less than two hours to get to the rocks even if you're not particularly fit for hiking. The weather was mostly good, but while I was at the top it rained heavily for ten minutes and that was me soaked for the day – I forgot to equip my waterproof trousers. Overall though I think this was one of my favourite hiking experiences ever. Very good views for relatively little work. (well except for all the driving to get there)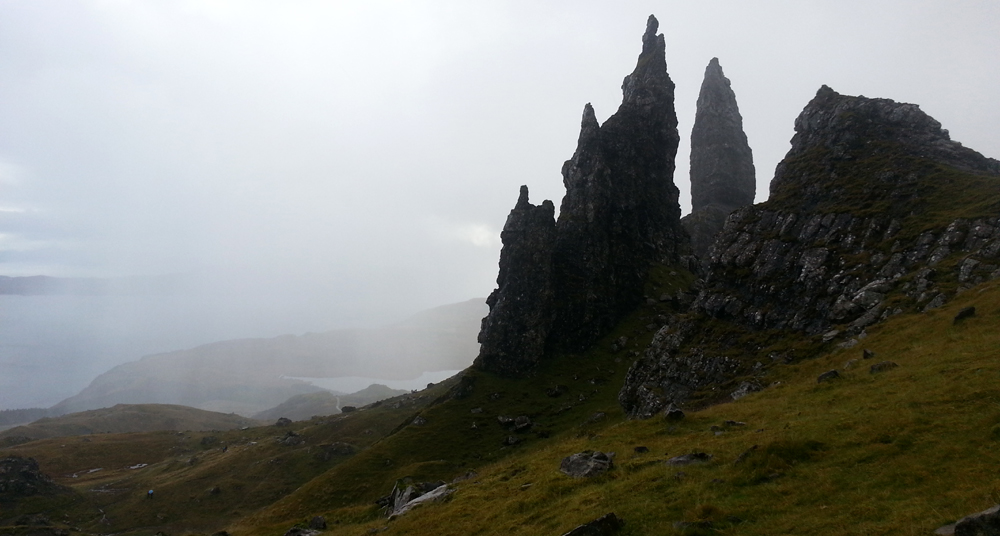 We stopped at the town of Portee and at the Sligachan Old Bridge (pictured) a few times, as these were nice places to take driving breaks.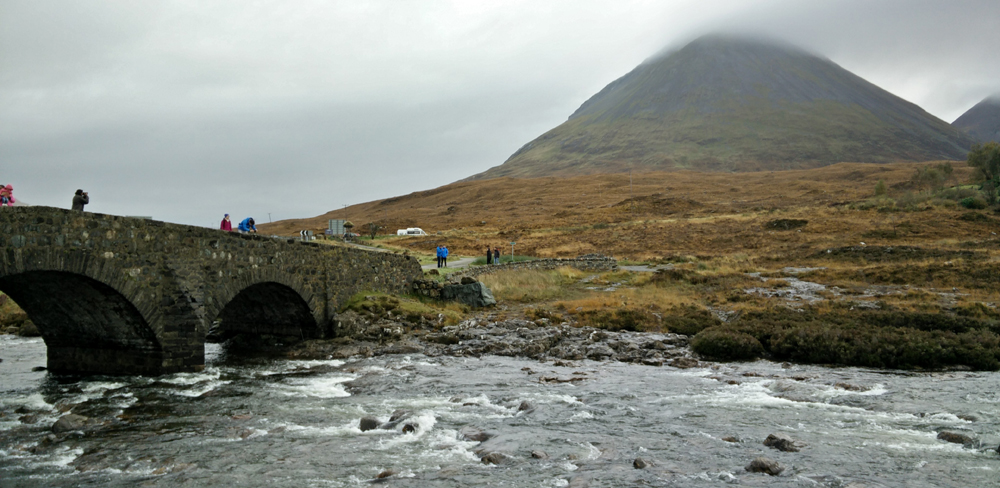 We stopped briefly for hotdogs at The Quiraing (pictured), which was a nice view point on a high mountain road. We visited the The Fairy Glen, which is a small area of strange looking hills that looks like The Shire from Lord of the Rings, or something similar. The Mealt Falls was another viewing area we stopped at for a good view of the seaside cliffs.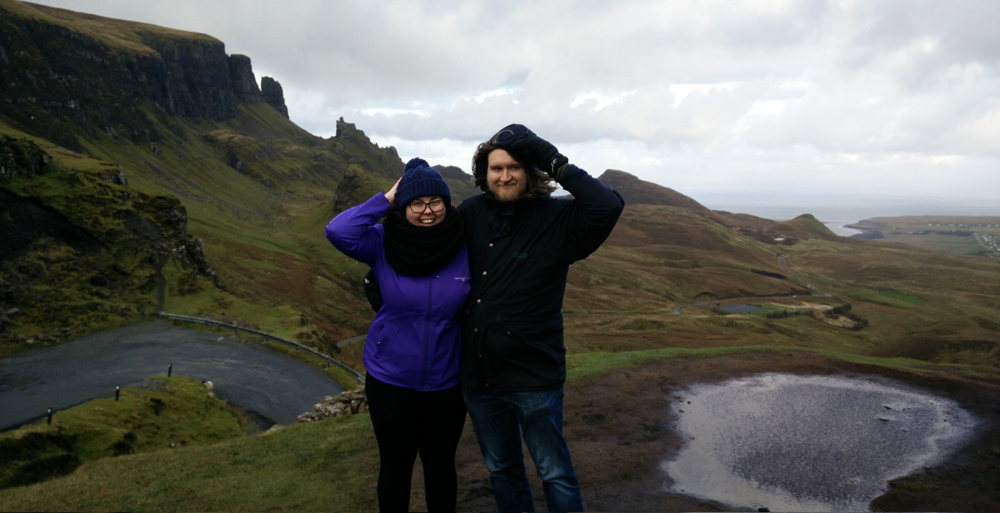 While driving past the town of Uig, the highlight of the whole trip happened. We stopped the car as a stampede of sheep was herded around us. It was wonderful. (pictured)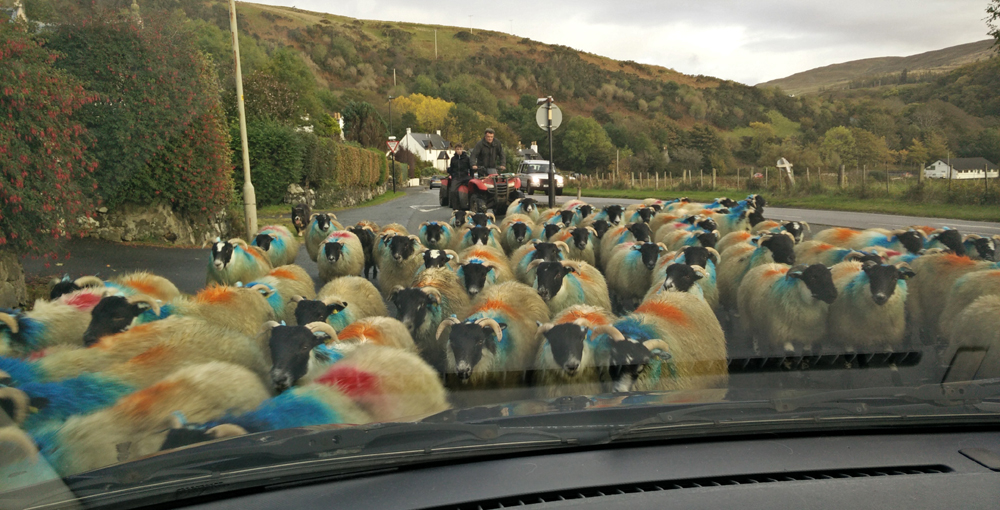 The next day we went on a tour of the Talisker distillery. I was the only one in the group that wasn't interested in whisky, but I found the machines, giant barrels, and smells in the place interesting. It's also the first time I've heard the word "hopper" used outside of Minecraft! We also visited the Fairy Pools in Glen Brittle (pictured), which is a long stream with many varied waterfalls and makes for a great walking area.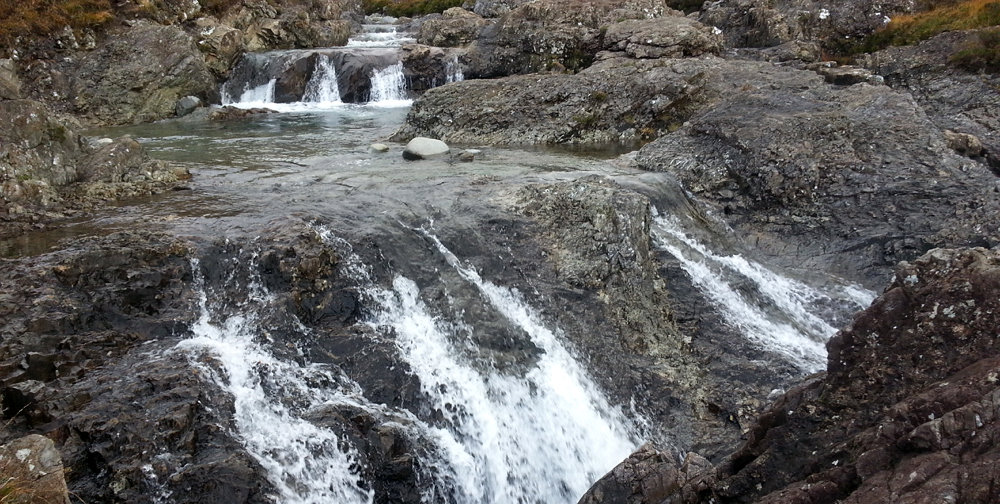 After that it was another long drive until we got to Loch Ness. We stayed in a small rural hotel in Foyers, where we got a good view of the lake. Foyers also has a nice little forest path  (pictured) and an impressive waterfall with a few viewing areas. The change of scenery was nice compared to Skye's rockiness and lack of trees.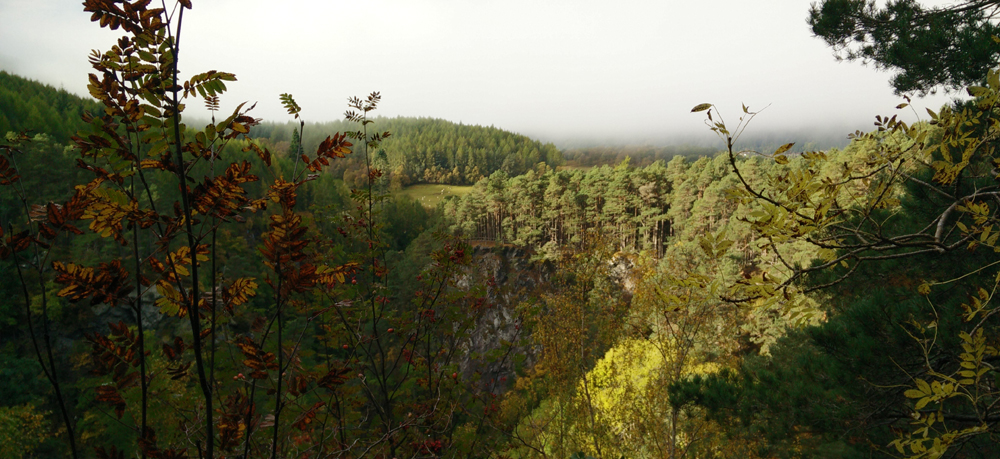 From here we started driving back home, but on the way we visited Cairn Gorm, which is a popular skiing mountain in the Cairngorms national park. They've got a cool railway service that takes you to the top for a nice view. It looked like there was a lot to do in the area, but that's all we had time for.
Then we went home. The end.
(credit to Ronja for most of these photos)
Update: Oh yeah, I should also mention that now's a really good time to visit the UK! Brexit has caused our currency to become much weaker, so your holiday will be much cheaper than normal!