Since the Steam release is going to have support for different resolutions, I'm replacing a lot of the bitmaps used in the game with bigger ones.
So here's what the game looks like on the highest settings! (click for full size!)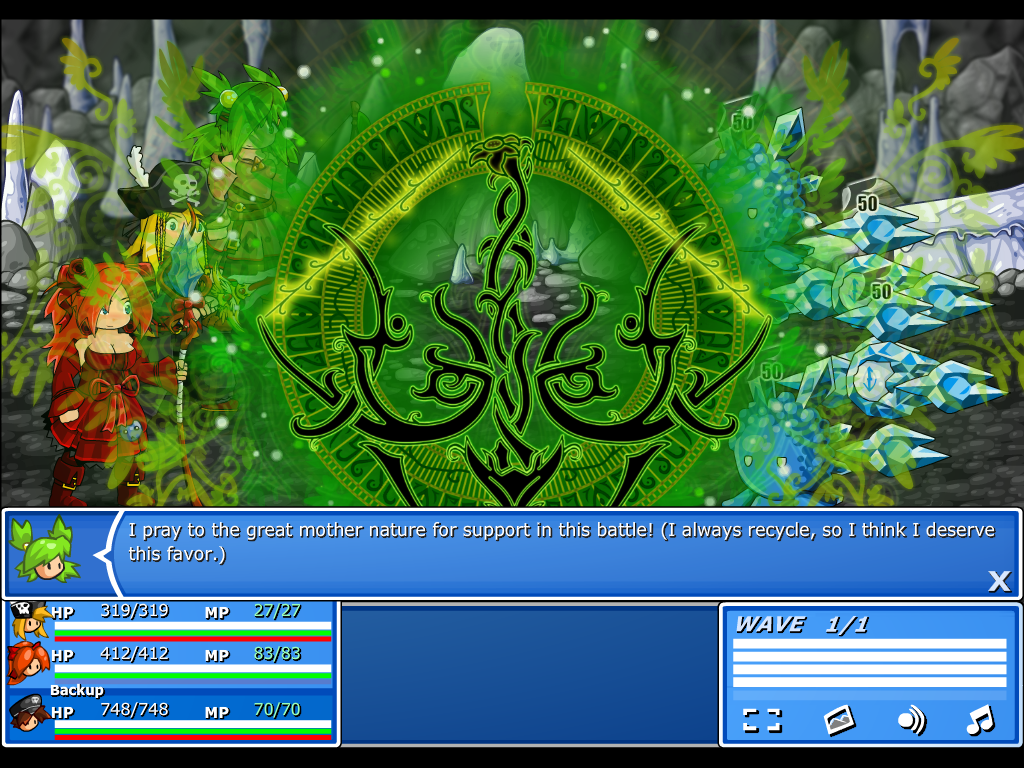 The current filesize is 137MB, which obviously wouldn't work for a web game.
I've also implemented cloud saving now.
All of your .meow files will be backed up when you exit the game, and re-downloaded when you start it (if they need to be), no matter where you are.
Also there's a fullscreen button in battle now.
That is all for now.

After this, most of the remaining stuff just involves preparing the Steam store page.
I'll have to update the screenshots and trailer to show off some of the new content too.
Oh yeah, I also need to implement the save game transfer.
It will probably involve moving your .sol file into a very specific folder, and giving it a specific name. The game will check for that file and convert it into a .meow file, overwriting the auto-save slot. Not very user-friendly, but I'll post a walkthrough somewhere.